Share the reality of how pushing harder can make you sicker. The WOrld ME Alliance and it's members are calling on all people with ME and carers to demonstrate the reality of living with ME for World ME Day 2023.
Let's make post-exertional malaise visible.
When it comes to ME, it's crucial to understand that pushing harder can make you sicker. This is a fundamental aspect of the condition that is often misunderstood by those who are not familiar with it. Post-exertional malaise, which is a hallmark symptom of ME, means that even simple activities like taking a shower or having a conversation can cause a flare-up of symptoms that can last for days or even weeks.
The custom poster maker launched by the World ME Alliance is an important tool for raising awareness about the reality of post-exertional malaise and the need for understanding and support for those with ME. By creating and sharing posters that reflect the experience of living with ME, we can help to educate the public about the impact of this disease on people's lives.
Using the poster maker is easy. You can choose from a range of pre-designed templates and add you photo and write about your experience of post-exertional malaise. Then download the poster and share it on social media with the hashtags #WorldMEDay and #LearnFromME. To make the most impact, share a poster on May 12th itself, as well as in the run up to the day.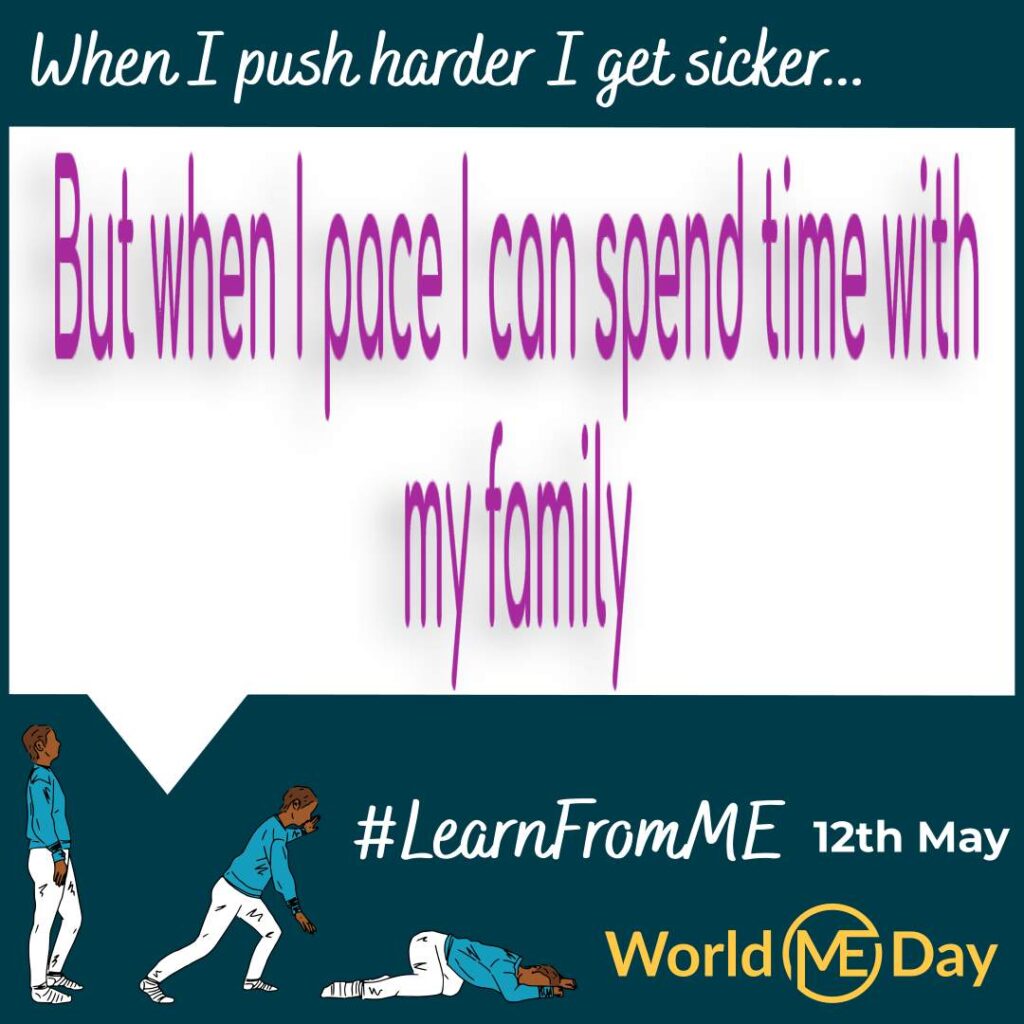 We hope that the posters created using the poster maker will convey the message that pushing harder can make you sicker.
By sharing our stories, we can help others understand what it's like to live with ME, and we can raise awareness about the need for more research and support.
We invite everyone to join us in marking World ME Day on May 12th. This is an opportunity to show support for those living with ME and to raise awareness about the disease.
Head over to worldmeday.org to find more actions you can take for World ME Day 2023.
And keep your eyes peeled for more resources and calls to action in the run up to May 12th!