Severe ME Day takes place every year on August 8th. It is considered a day for remembrance of those who suffer from and have died from severe myalgic encephalomyelitis (ME), as well as a chance to educate the public about severe ME and advocate for better treatment and research.
---
About Severe ME Day
This day was originally founded by the 25% ME Group in the UK, and has since been honoured by organisations and individuals across the globe.
This year, the 25% ME Group are focussing on brain fog in severe ME. Brain fog is a non-medical term for the cognitive dysfunction that people with ME experience. The Centers for Disease Control and Prevention (CDC) in the US states that:
Most people with ME/CFS have trouble thinking quickly, remembering things, and paying attention to details. Patients often say they have "brain fog" to describe this problem because they feel "stuck in a fog" and not able to think clearly.
People with ME often struggle to find the right words for everyday objects, and brain fog can affect memory too.
For those with severe ME, brain fog can mean an inability to understand simple sentences, form thoughts, or to make simple decisions. It is often compounded by orthostatic intolerance – which is where symptoms get worse when you are sitting or standing upright – and by light and noise sensitivity.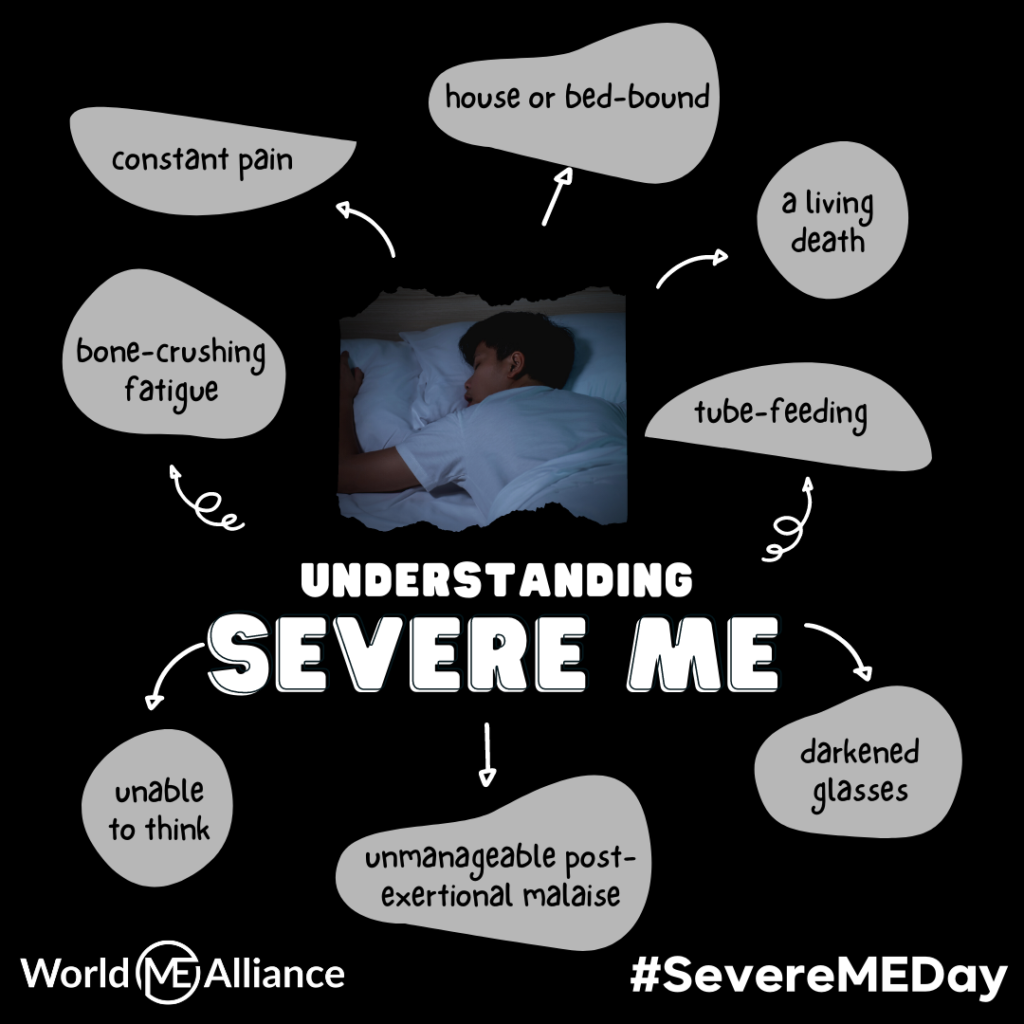 Images to share
At the World ME Alliance, we have produced a series of images looking into what it really means to live with severe ME. We encourage you to downlaod and share these images, using August 8th to tell someone you know about severe ME, or post to your social media accounts with the hashtags #SevereMEDay and #LearnFromME.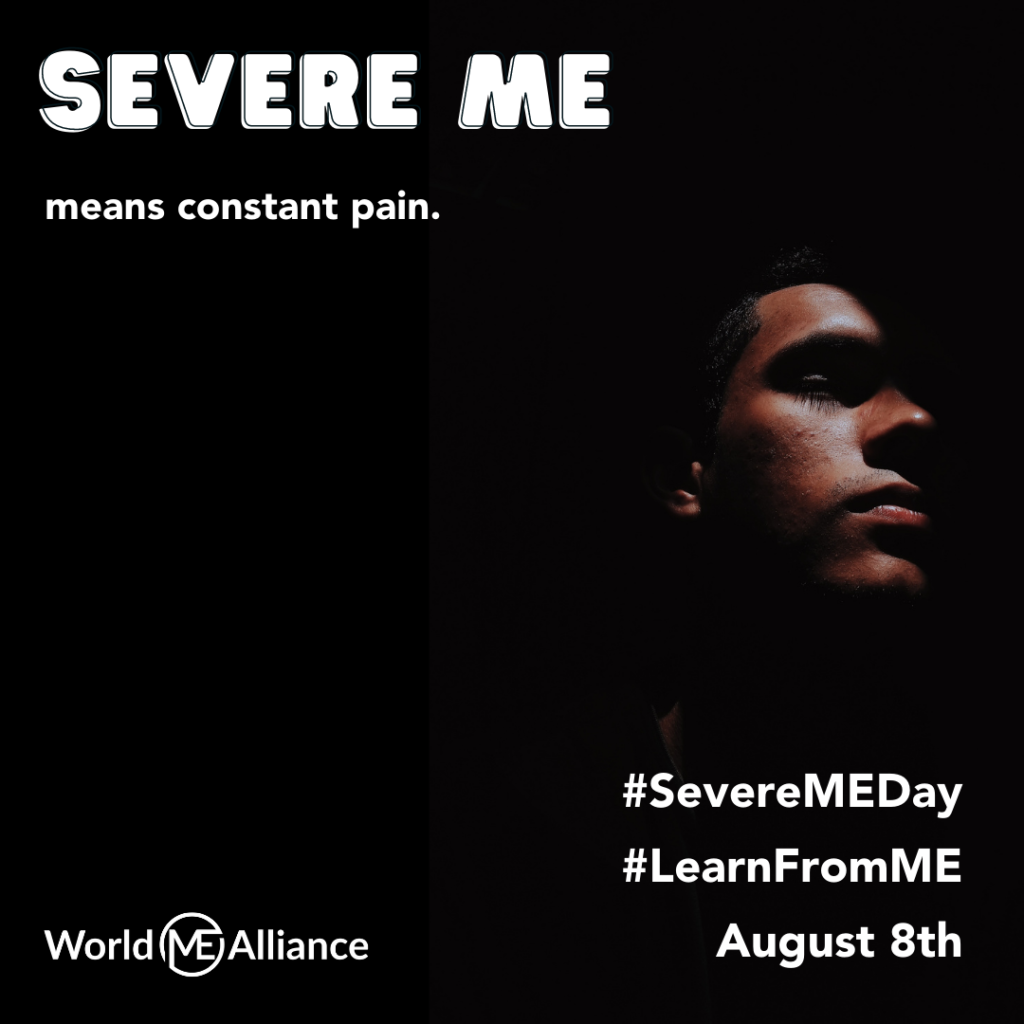 Actions by our member organisations
Some of our members are putting on specific events to mark Severe ME Day, which we wanted to share with you here.
#MEAction's Severe ME Artist's Project
While the deadline has passed to send in your artwork for this project, you can find out more about it ahead of #MEAction launching the 2022 video and gallery of work by artists with severe ME across the world. It's sure to be an incredibly moving and powerful compilation.
Hope 4 ME & Fibro Northern Ireland webinar
This fantastic charity has already worked closely with Northern Ireland's Clinical Education Centre to provide a series of webinars on ME. Later this August, a new webinar will be added to the series looking specifically at severe ME – an excellent resource that will be publicly available to all.
Solve M.E. – collaboration with YouTube icon Jessica Kellgren-Fozard
This year, Solve M.E. had the unique opportunity to collaborate with disability and LGBTQ advocate Jessica Kellgren-Fozard to create an informational video about severe ME/CFS. In addition to charismatically and accurately characterizing the disease, Jessica also shared the video to her YouTube channel with nearly 1 million subscribers.
Check it out now!
---
Follow us on Twitter or Facebook, or join our Facebook group, to keep up with everything happening on August 8th this year.