After an incredible World ME Day we wanted to share some of the amazing progress made across the globe.
As individuals and organisations, our community stepped forward to fight for people with ME everywhere. We're going to do this by country, because there is just so much to cover!
This was a first for the new World ME Day initiative and our Alliance members are already excited for what we will be able to do next year. International collaboration will improve the impact of organisations across the world, and help everyone as we continue to work toward a world without ME.
So, this is what our members got up to!
Jump to: Global – Belgium – Europe – Italy – New Zealand – Northern Ireland – South Africa – Spain – United Kingdom – United States – Wales
---
If you think global collaboration is the way forward for ME organisations, donate to help us grow our Alliance and expand our programme of work.
---
Global
Our World ME Alliance launched it's World ME Day campaign film, putting people with ME centre stage as they tell us what we should #LearnFromME.
Almost 500 posters were created with our custom poster maker – check out an exhibition of them here:
#MEAction held their #MillionsMissing event, with speakers from across the globe, including a message from the World ME Alliance promoting the actions of our members worldwide.
This isn't available to watch back yet, but in the meantime check out #MEAction's two training events in the lead up to May 12th.
---
Italy
The province building in Balzano was lit up blue, with a politician attending alongside a group of people with ME and supporters who released (eco-friendly) blue balloons in recognition of World ME Day. Giada Da Ros, founder of CFS/ME Associazione Italiana, also did a live interview on Instagram that was very well received.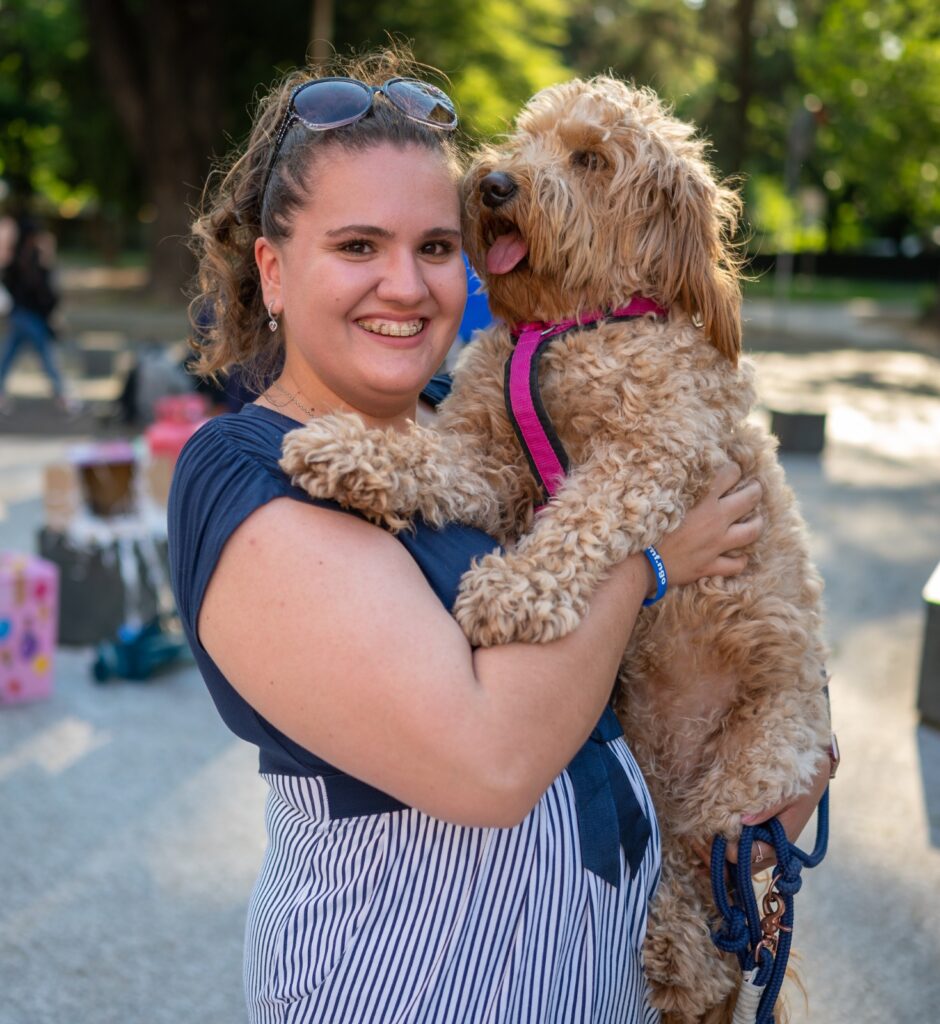 ---
Spain
Over 100 buildings across spain lit up blue, including La Sagrada Familia in Barcelona, check out ACAF's twitter feed for more photos – they did particularly well at getting other twitter accounts to post about each building, spreading the word about ME far and wide.
The Catalan government posted an article highlighting World ME Day on its official health website. And there is an upcoming conference following on from World ME Day.
---
Europe
The European ME Coalition published a post for World ME Day asking people to learn more about ME and looking at the challenges faced in Europe.
---
New Zealand
The national organisation ANZMES joined with regional organisations across New Zealand to create a #LearnFromME webpage and facebook page.
They interviewed experts including Professor Warren Tate, Dr Ros Vallings and Dr Anna Brook as well as looking more in depth at the lived experience of people with ME.
Find the rest of their videos here.
Scoop, an nidependent news site, also ran an extended article title "What do you know about ME?" and covering loads of areas important to the #LearnFromME theme.
---
United Kingdom
The UK's Secretary of State for Health and Social Care made pioneering statements in support of World ME Day and committed to fund research in response to the Top 10 ME/CFS Research Priorities that were also launched on the day.
"For too long people with ME have struggled to get their condition diagnosed, understood and acknowledged. On the the first World ME Day, it is fantastic to see that this devastating and disability condition is being explicitly acknowledged by Government as priority. This announcement complements the work undertaken through our Priority Setting Partnership, where people of all ages with M.E. have identified their Top 10 list of priorities that would have most impact on their lives to shape future research.

Sonya Chowdhury, CEO of Action for M.E. and Chair of the World ME Alliance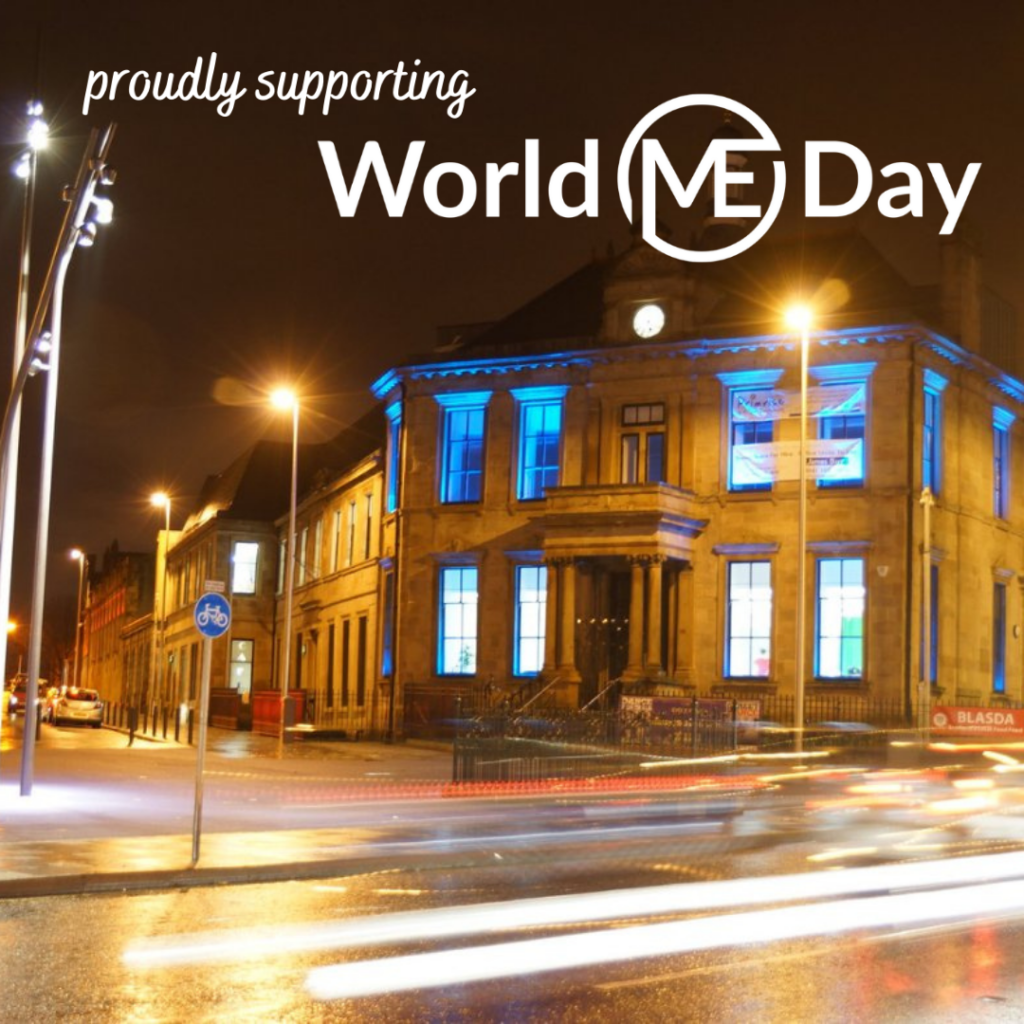 Wales
The Welsh Association of ME and CFS Support (WAMES) were highlighted alongside World ME Day in The Western Telegraph. You can also check out WAMES' gallery of World ME Day posters here.
Northern Ireland
The biggest breakthrough in Northern Ireland was that the Public Health Agency, the Department of Health, all 6 regional Health Trusts, Ulster University and Life & Health Science , Health and Social Care Clinical Education Centre and GP surgeries in Northern Ireland shared the World ME Day website link and posters.
World ME Day was also featured in the Newry Demoncrat:
---
Belgium
12ME announced the winner of their photo contest. This beautiful photo was submitted anonymously, with the accompanying message:
"Deze bloedende hartjes staan symbool voor het verlies van mijn dromen, mijn doelen, om wat ik kon en om wie ik was."

"These bleeding hearts symbolize the loss of my dreams, my goals, what I could do and who I was."
12ME also donated €4000 to research at the Solve ME/CFS Initiative.
---
South Africa
An article published in the Daily Maverick the day before World ME Day highlighted the links between ME and Long Covid. Read the Op Ed here.
---
United States
Solve M.E. launched the first in their Long Haul Voices series on World ME Day. This powerful film explores how chronic diseases affect people's lives and identities. Individuals with #MECFS and #LongCovid share a deeper understanding of their disease experiences by answering key questions:
How do you create a "new normal" when goals, dreams, relationships and careers are forced to change? What changes about your life and relationships with chronic disease? How does your identity and your disease interact?
---
If you think global collaboration is the way forward for ME organisations, donate to help us grow our Alliance and expand our programme of work.